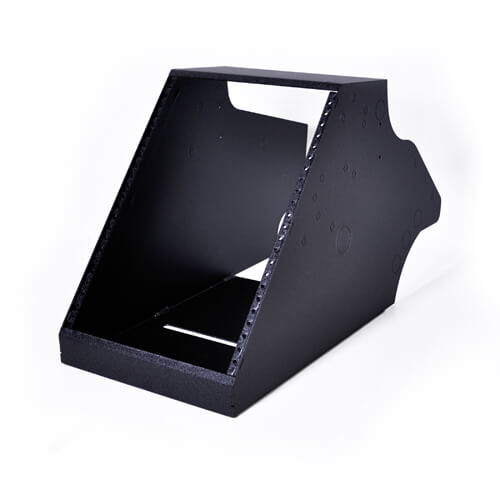 PLEASE NOTE: FACEPLATES ARE INCLUDED WITH THE CONSOLES. When requesting quote, please specify the equipment that will be going into the console so that we can include the custom faceplates.
Console mounts 12" of communication equipment forward of seats contouring into Crown Victoria dash. Places communications equipment in the Smart Work Zone - Contour Console improves access to controls, creates best position for glance over viewing and optimizes vehicle space.
Includes 12" of faceplates. Must specify communications equipment to be mounted.
Our Emergency Sevices Equipment Consoles improve access to communication equipment and other controls, while promoting safety by allowing emergency service officers to keep their eyes on the road, especially while responding to a call. This natural positioning promotes a safe and comfortable workspace for the emergency response personnel spending 8-12 hours a day in their mobile office. Our premier communications consoles are top rate!