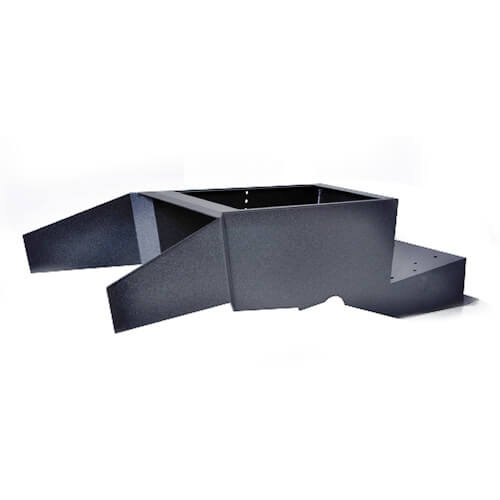 PLEASE NOTE: FACEPLATES ARE INCLUDED WITH THE CONSOLES. When requesting quote, please specify the equipment that will be going into the console so that we can include the custom faceplates.
The '08+ Dodge Durango Contour Console is here. Its' sleek design compliments the Durango with its' dash contouring shape and will mount up to 15" of equipment. The rear of the console also allows for 11.5" x 9.5" of top-down accessory mounting space.
Installation is quick and easy. Simply replace the factory console in minutes using top-down installation. No drilling required. Console comes with 15" of faceplates.
Our Emergency Sevices Equipment Consoles improve access to communication equipment and other controls, while promoting safety by allowing emergency service officers to keep their eyes on the road, especially while responding to a call. This natural positioning promotes a safe and comfortable workspace for the emergency response personnel spending 8-12 hours a day in their mobile office. Our premier communications consoles are top rate!